Review of the 6 Juggad principles, together with our own additions, views -sometimes different-, and examples.
This article could benefit from your input.
Please comment on the right
Note that this is not the Jugaad Innovation book review, which you can find in our selection of best books for Innovation.
The Jugaad Method and Principles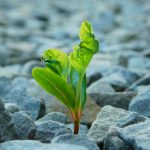 1-Search Opportunities in Adversity
See our Gold Nuggets for Innovation article.
2-Do More with Less
the one that is the foundation of the Jugaad Method and the title
Related to Value Analyses
3-Think and Act in an Agile Manner
Related to the Sprint method and other Blitz or Kaizen-event approaches
4-Aim to Simplicity
not exactly the Do More With Less principle above.
Strongly related and similar aim that was described in our Keep It Simple detailed article
5-Include Marginal Segments and People
In a global market, a niche segment can be a big niche
6-Follow your Heart
your intuitions
no pre-marketing studies, cabinets, lawyers, or any "adviser" or advisory board
… to be discussed
Quoting Henry Ford (possibly never said by him):
"If I had asked people what they wanted, they would have said faster horses."
More on Juggad
Again, do buy and read the book, so as do the other complementary books and articles of Navi Radjou, Jaideep Prabhu, and Simone Ahuja.
Or view some of their talks: