Innovation.world is the non-profit blog of Fabrice Pin, sharing experience in Innovation and Product Design.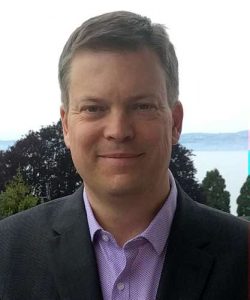 Fabrice is a Mechanical Engineer who developed, helped develop, or managed 20+ devices for the market, mainly Medical Devices and Consumables related to fluid control in various EU countries.
Plastics injection or extrusion, metals forming, sintering or machining, but also integrating Electronics & Software … by a Lean Sigma Black Belt.
Looking at real user needs, best ergonomics, safety, design-to-cost, cleanability, and technics used in other industries permitted original yet reliable and very cost-effective innovations. "And boy, we have patented it!" as Steve Jobs would have said.
| | | |
| --- | --- | --- |
| design to cost & manufacturing to achieve market price & great margins | consensus-driven for teams and suppliers management | project management with lead times & customer-minded for market success |
Update April 2023: Fabrice is now available for new R&D, Lean Sigma or Projects challenges in Switzerland, France, or remotely. Contact or connect on LinkedIn.
Think out of the box to answer user needs with high-value-added products in a long-lasting and ecological way
Portfolio
Fabrice's Patents
An official list, but somehow old, as all more recent ideas and approaches have been mentored to team members, and proud they got the full credit:
worldwide.espacenet.com for Fabrice Pin
Prodalist Automatic Catalog Software
custom catalogs, branded/priced per customer if needed, automatically
C# innovative software to produce automatically ready-to-print paper or online catalogs & catalog apps, within clicks, all based on an easily editable MS Excel product list ("you own your data"). Among many features: image batch processing, custom price encryption, automatic size and variants tables, background creation, tabs, copyright-free image search & import, 1D & 2D barcodes, 3D VRML. The company has closed, but do you want to take over this project & assets?
Prodalist GUI:
Fabrice's Product Designs
Only an abstract of publicly available pictures, mainly medical or fluid devices or consumables, produced in medium to high volumes where safety, cost, and ergonomics matter. Fabrice is proud to have either collaborated, contributed, designed, led, or supervised in-house or with colleagues, partners, and suppliers. Recent, confidential or OEM work not included.
Can help in your next challenge?