Do you think you have a good deal? just look better. Just in case, we calculated that for you: this "exceptional" deal is … a -1(one) cent special offer !!! -0.37% !!! Good that they do not oblige to buy several bottles to obtain such a bargain
 As seen in a supermarket (guaranteed not photoshopped):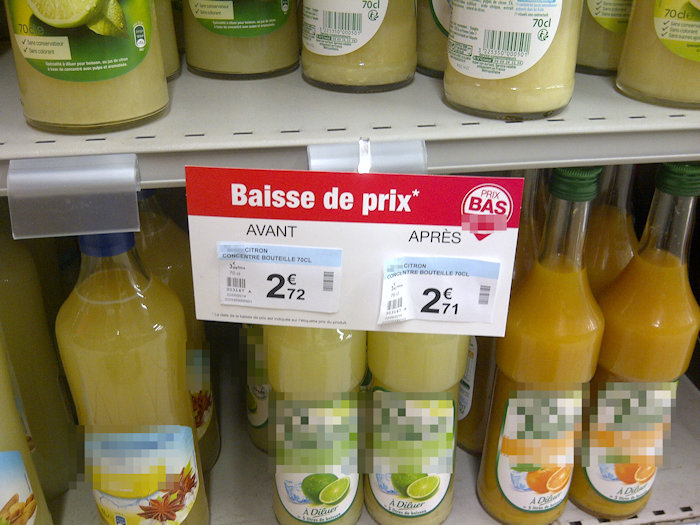 Translation, if not obvious:
Price Drop

"AVANT"(french) = before

€ 2.72

"APRES"(french) = after

€ 2.71
Is the customer so stupid? or is some typo mistake or some missing digit? or some contractual requirement? or a printing software bug?
… good that there is no automatic value rounding by the way 🙂
The mistake is human. Think & review twice all your customer activities + view from the customer side!