Like Icarus, find the outlets, or read more on maze and maze solving at the end of this post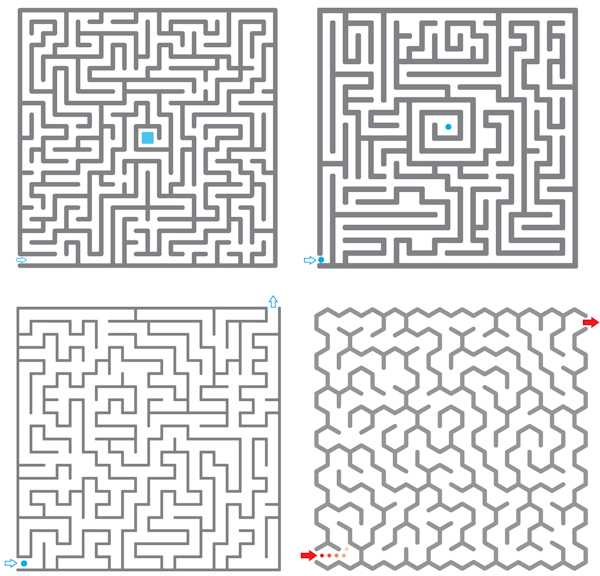 Too easy? More Over? Try this online maze generator (the introduction image has been created for illustration purposes with that tool, with the Heganonal & Triangular Cells options).
Or read about the Maze solving algorithms or view or participate in incredible robot-solving maze competitions like these:
Here the robot has no previous knowledge nor the general view of the maze, so it discovers it as it goes. But watch the speed when the robot has already performed a "maze mapping run", ie knows the solution:
The weight must really be optimized so as the PID of the motor controller must be really fine-tuned!
And to have a full overview of the micro mouse competition, the proposed most complete introduction video follows. It has it all: the history and evolutions, the strategies and algorithms, and the mechanics and tricks, such as four wheels drive and vacuum pump to increase friction and allow quick turns with centrifugal forces up to 6G.
More original mazes, readings, or tools? Please suggest on the right.