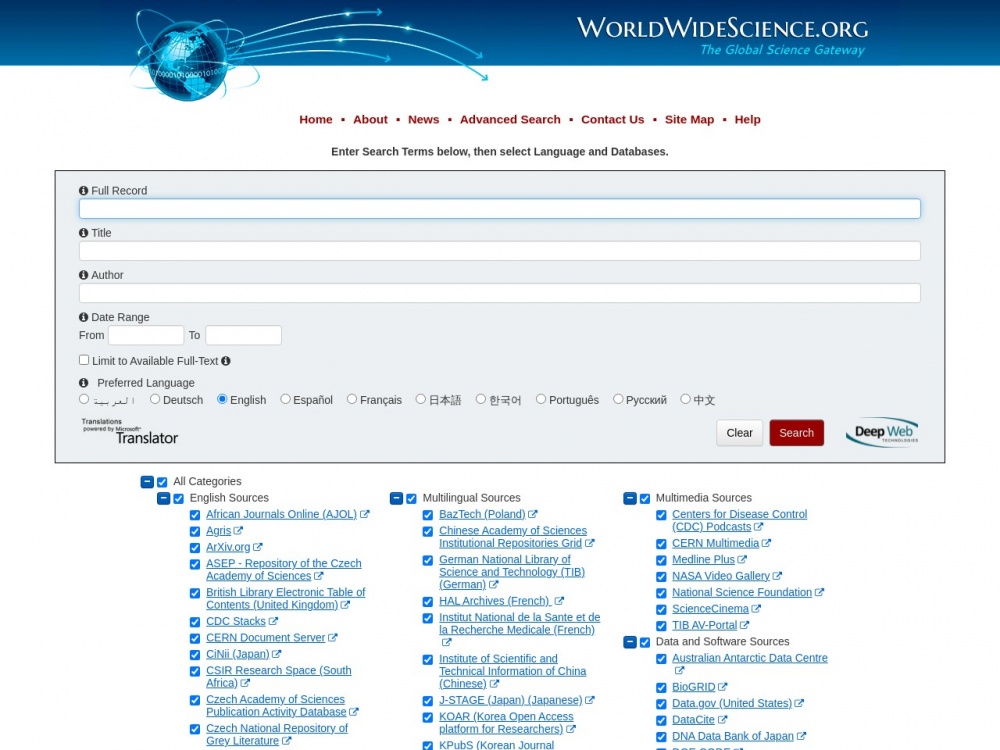 Aggregates 200 international research institutions and permits a centralized search on their research articles and databases. If you must start somewhere, start here!
An institution by institution filter is provided, so as an automatic translation. Again, a must.
Tip: The link above is the advanced search. Go to the home page to get the simplified search.
Free
,
No registration
,
No Download/Install required