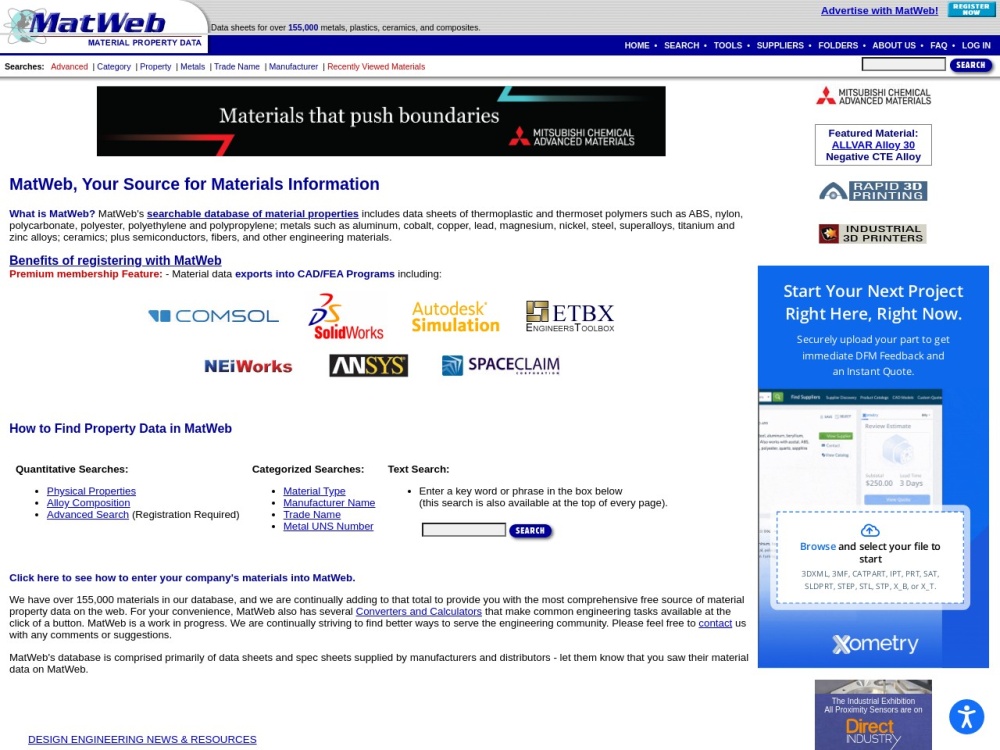 By fast the most complete freely accessible material properties database. For metals, plastics, ceramics, and composites, although plastics is where it really shines. Many datasheets also included. Typically:
Physical Properties such as

Density
Linear Mold Shrinkage
Melt Flow index
Ash %

Mechanical Properties such as

Hardness, Rockwell R
Tensile Strength at Break
Tensile Strength, Yield
Elongation at Break
Elongation at Yield
Tensile Modulus
Flexural Strength
Flexural Modulus
Izod Impact

Thermal Properties

Deflection Temperature at 0.46 MPa (66 psi)
Deflection Temperature at 1.8 MPa (264 psi) 
Already a lot without any registration. A must-have for numerical simulation.