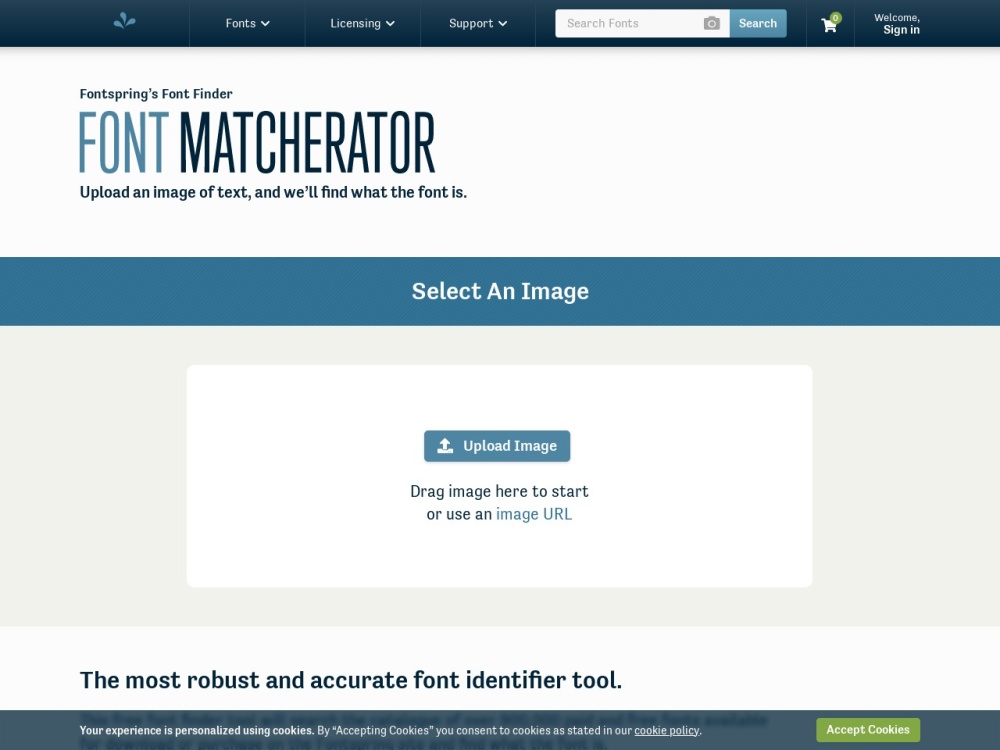 Provide your image, and the tool will try to identify the font used, or proposed the most approchant one.
It will suggest you free and paid font(s) and show them side by side for you to compare.
Our Tip: works well and the service is very straightforward, but not sure where the provided image goes to, so provide just the part you want to analyse.
Free
,
No registration
,
No Download/Install required