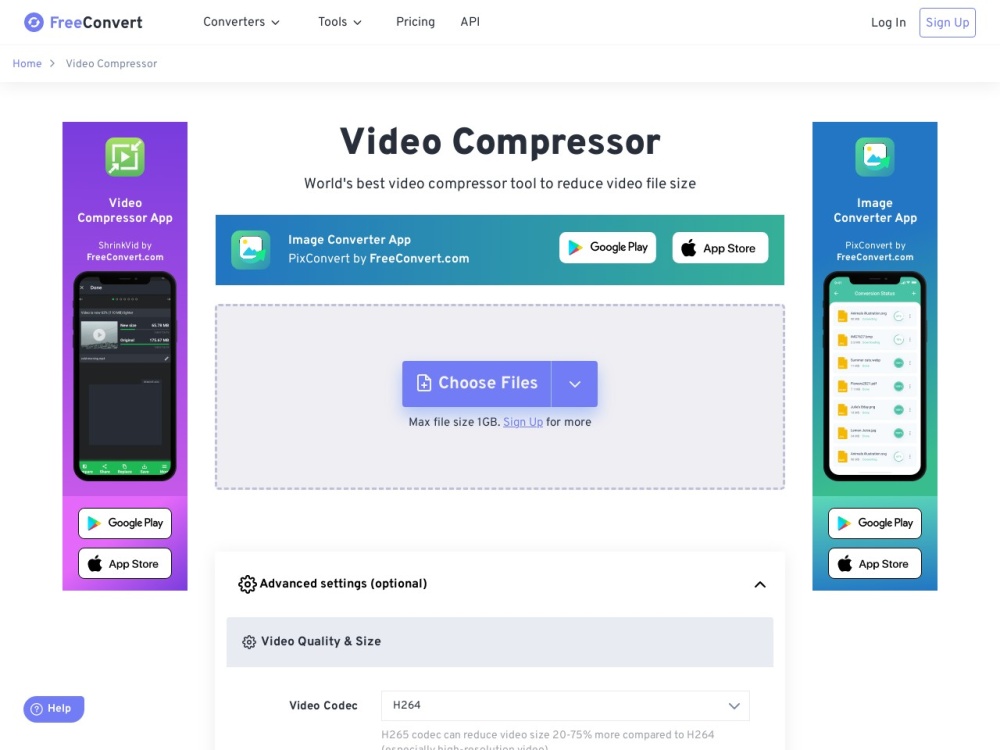 Whether you want to send a too-big video over email or if the format does not match, this will do the trick quickly and reduce the video size on demand. You can target either:
a file size by percentage
file size in Mega (our preferred and most useful)
a video quality
a new screen resolution (handy for mobile or other supports)
a max bitrate (for quick loading if putting it on your website)
Tip: change the destination setting before uploading your video, as you will not be able after.
Very handy.
Note: as a general rule & not necessary for this website only: as per all online services, be cautious about the content you upload & confidentiality to remote not-perfectly-known services.
Free
,
No registration
,
No Download/Install required