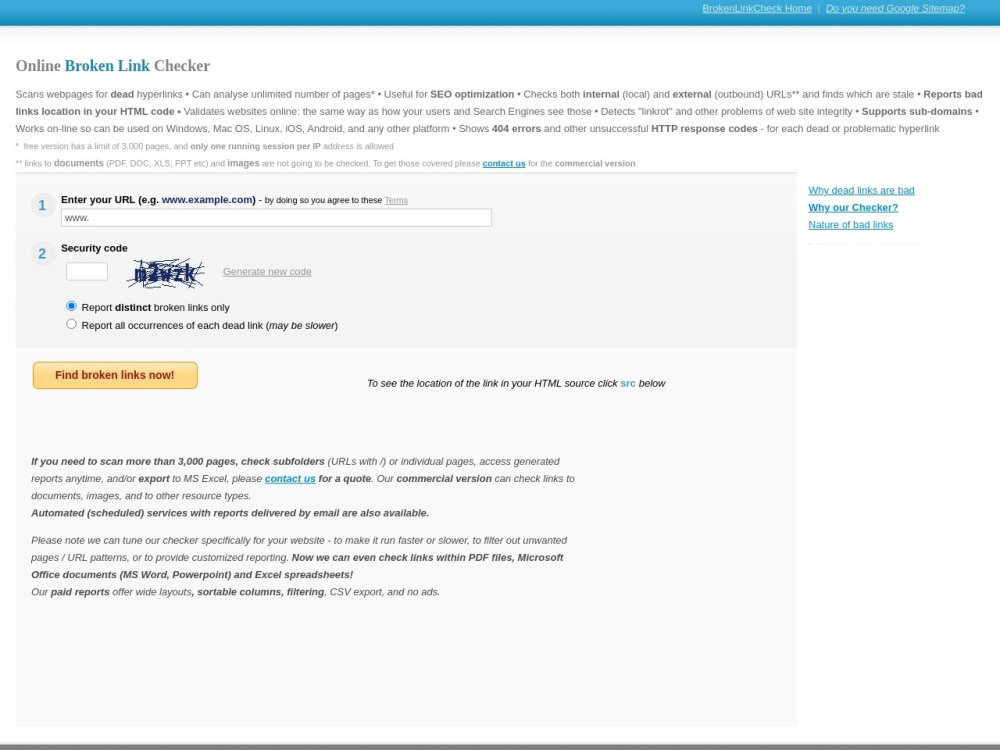 Provide your site base URL, and this tool will crawl your site and report all internal and external broken links it will find on all your pages.
It is slow on big sites, but at least in our tests, it has indeed detected broken links that other tools did not report. It will require you to leave your browser on that page while fetching the results.
In case of a broken link, it will provide the link, your page where the link is located, and the server response type (404, 503 ….)
Tip: in our own tests with this tool, we had some false positive "broken" links when the remote site was using a CDN blocking the tool bot. So double-check.
It is complementary to Google Search Console or similar tools.
Up to 3000 links, there is no registration nor fee required. Just no export of the results in the Free version (but copy/paste…)
Free
,
No registration
,
No Download/Install required