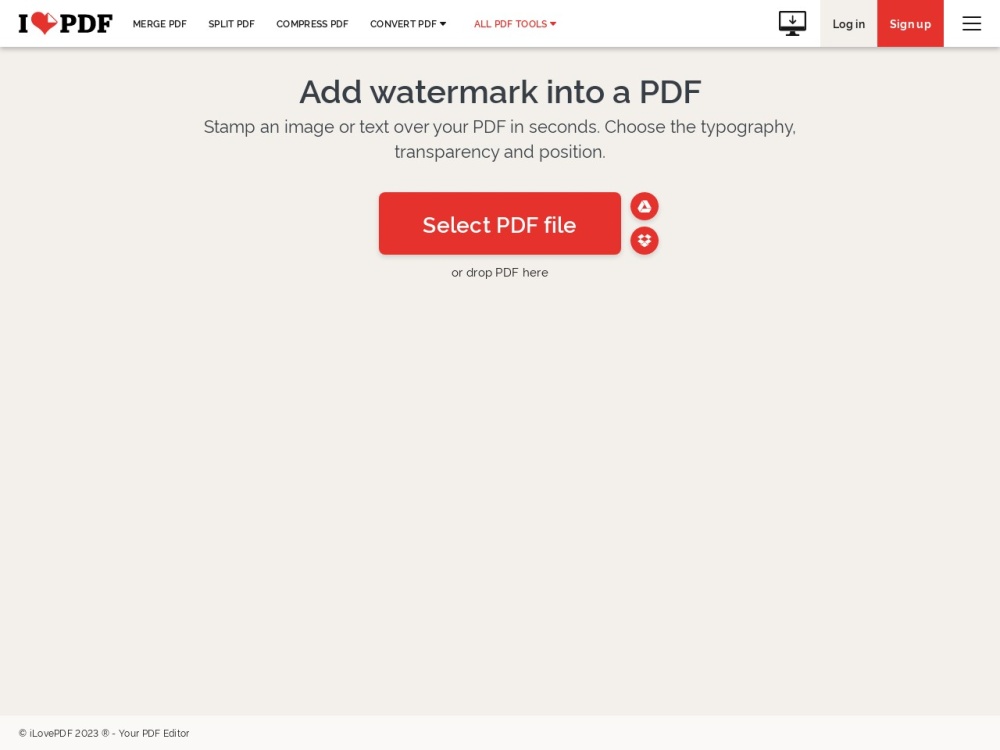 Get all the pages of your pdf watermarked in one go with your own text or image. Not the fanciest Graphical User Interface, but very efficient.
Select your PDF, select a couple of options, and be ready to get all your pages watermarked.
text, size, font … or your own image
exact position
transparency
over or under the existing content
exact pages or all
Free, No registration, No installation!
We have, and had, no problem ourselves by using this online service, but as always, and as with all online tools, know and evaluate the confidentiality you want for any documents you upload to an unknown site.
Free
,
No registration
,
No Download/Install required